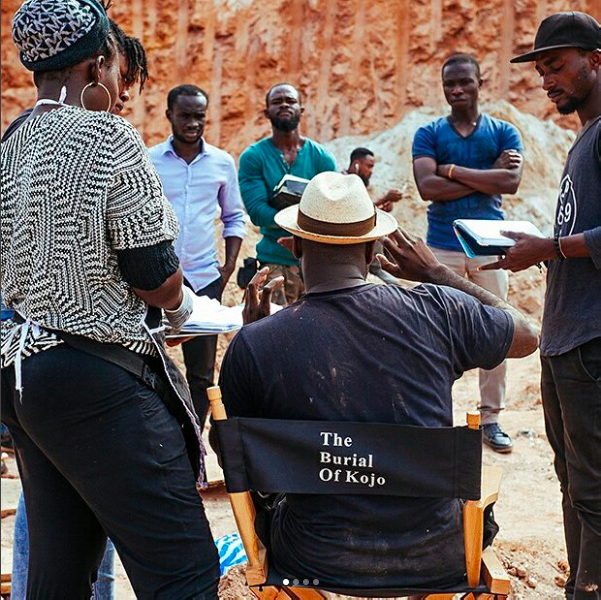 I had the pleasure of seeing Blitz's mind-blowing directorial debut at the Pan African Film Festival a few days ago and I HAVE NOT stopped thinking about it. If you're going to do anything on March 31, please mark your calendars and get your remotes ready- Ava DuVernay recently picked up the film for distribution through her company Array and will be releasing it worldwide on Netflix.
About:
Through a magical realist lens, THE BURIAL OF KOJO follows the story of Esi, as she recounts her childhood and the tumultuous relationship between her father, Kojo and her uncle, Kwabena. Directed by TED fellow, music composer and musician Samuel "Blitz" Bazawule, the film chronicles the tale of two brothers through the gifted eyes of a young girl who transports the audience to the beautiful lands of Ghana and other worlds that exist between life and death.
——
We got a chance to shoot 120 Seconds with Blitz the Ambassador as he shared his love for filmmaking and the importance of having native voices behind the lens telling their stories.