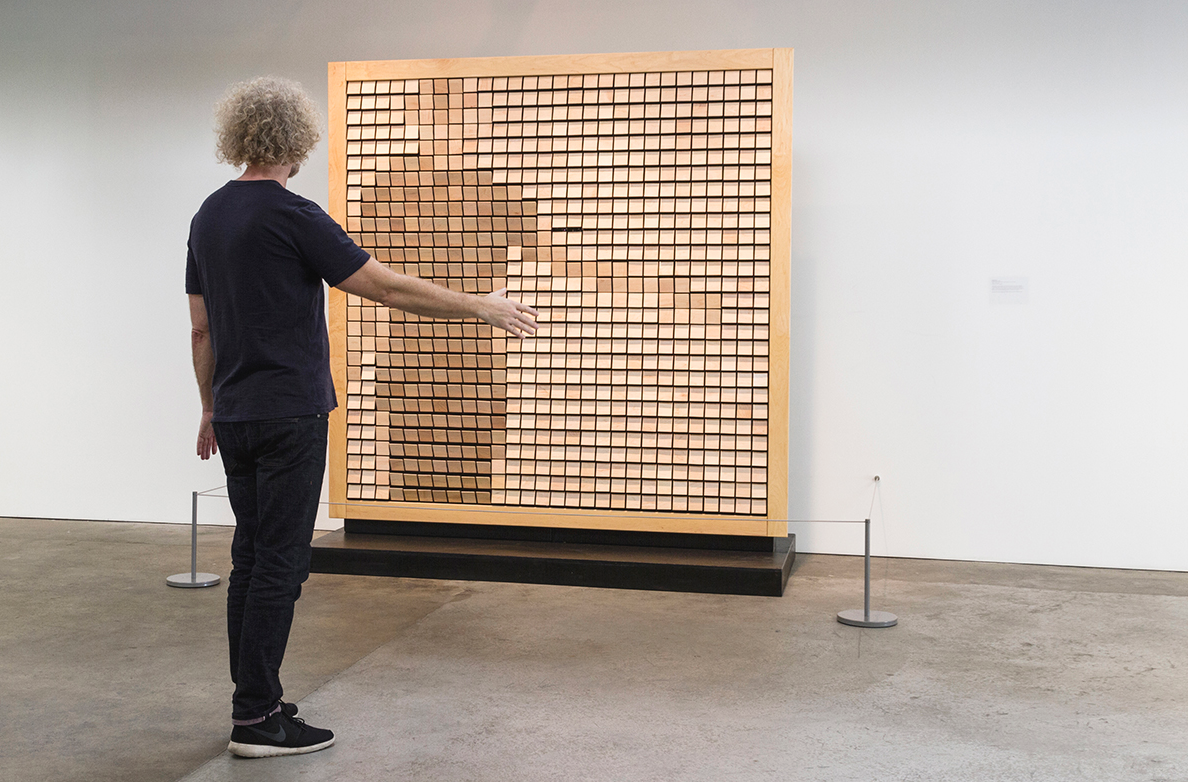 The first thing my daughter said when I showed her this video was, OOOHHHH, I WANT ONE! I mean what's not to like about a wall of fuzzy trolls, penguins and pom poms that react to your every movement? We're all in!
You can see more art by Daniel Rozin: HERE
•••
About
Daniel Rozin is a kinetic sculptor and Associate Art Professor at NYU. For the past 18 years, he has experimented with reflection and using ordinary objects and toys as individual moving pixels in large mechanical mirror canvases.
via: MASHABLE