If there was ever a mission that best exemplified the phrase "team work makes a dream work" this is it! Take a few minutes and watch the alchemy the arrises when passion, skills, love and a little magic come together for the benefit of the greater good. Welcome to the future of music. #musicnotimpossible
Check out more of their life changing work: NOT IMPOSSIBLE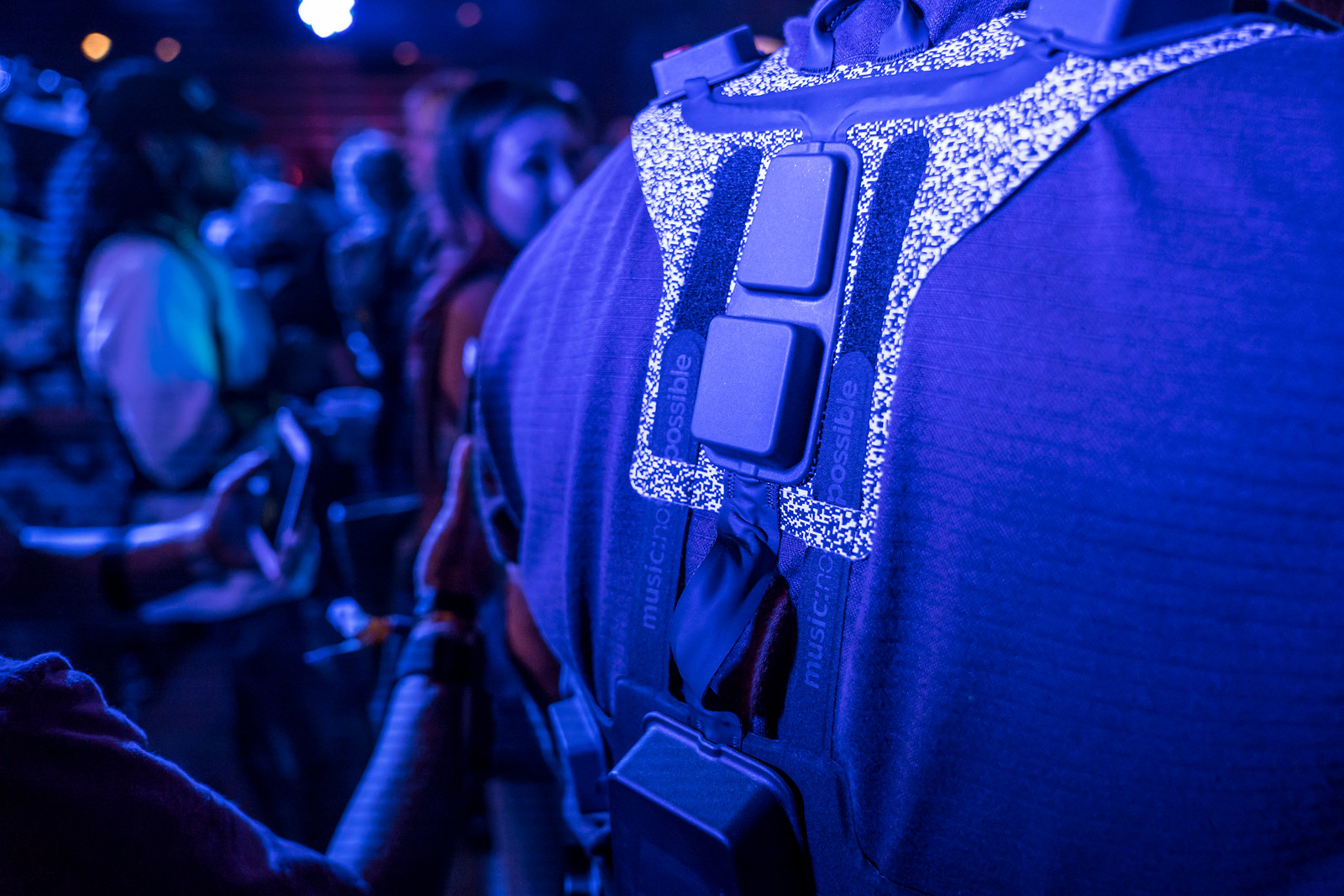 ABOUT:
TECHNOLOGY + STORY
Founded on the principle of Technology for the Sake of Humanity, Not Impossible Labs LLC is a one-of-a-kind, award winning technology incubator and content studio dedicated to changing the world through technology and story.
Since 2008, Not Impossible Labs has engineered, programmed, hacked and crowd-solved issues of inability and inaccessibility and provided low-cost solutions for the most vulnerable on our planet.
Along with our community of passionate and talented engineers, makers, idea generators and storytellers, we are making the impossible, Not Impossible.
Music: Not Impossible (MNI) is a "surround body" experience featuring innovative Vibrotextile™ technology inspired by the deaf community, and created by Not Impossible Labs.
After years of continuous research and development we have engineered a complete platform for composing, translating and sending audio as vibrations wirelessly to the users' bodies. We realized along the way that Music: Not Impossible provides an enhanced musical experience not just for the deaf, but for all.
In the near future, vibrotactile art will be an all new means of expression where we can appreciate rhythms, intensities and movements conveyed to the human's largest organ: the skin. Our system comprises of a set of wearable devices, software, hardware and wireless communication. The wearables set includes a harness, two wristbands, and two ankle bands, supplying 8 distinctive areas of vibration across the user's body, or what we call a 'Surround Body Experience.'
"I feel vibrations for a living, and... to feel all of them at the same time without being overly muddled, it's so cool and beautiful. You should be proud of yourselves." - Mandy Harvey (profoundly deaf singer/songwriter)